Things are moving quickly at the Marble Mill site in downtown Manchester, Vermont. Work started last summer and is projected to be complete by Memorial Day. We've been documenting the construction, if you'd like to see:
Breaking ground – which included a lot of slate!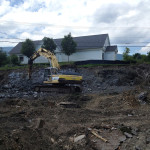 The foundation taking shape.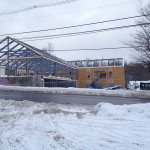 The beginnings of the structure.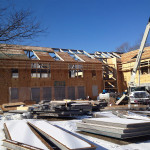 Winter arrived but the crew is still making progress!